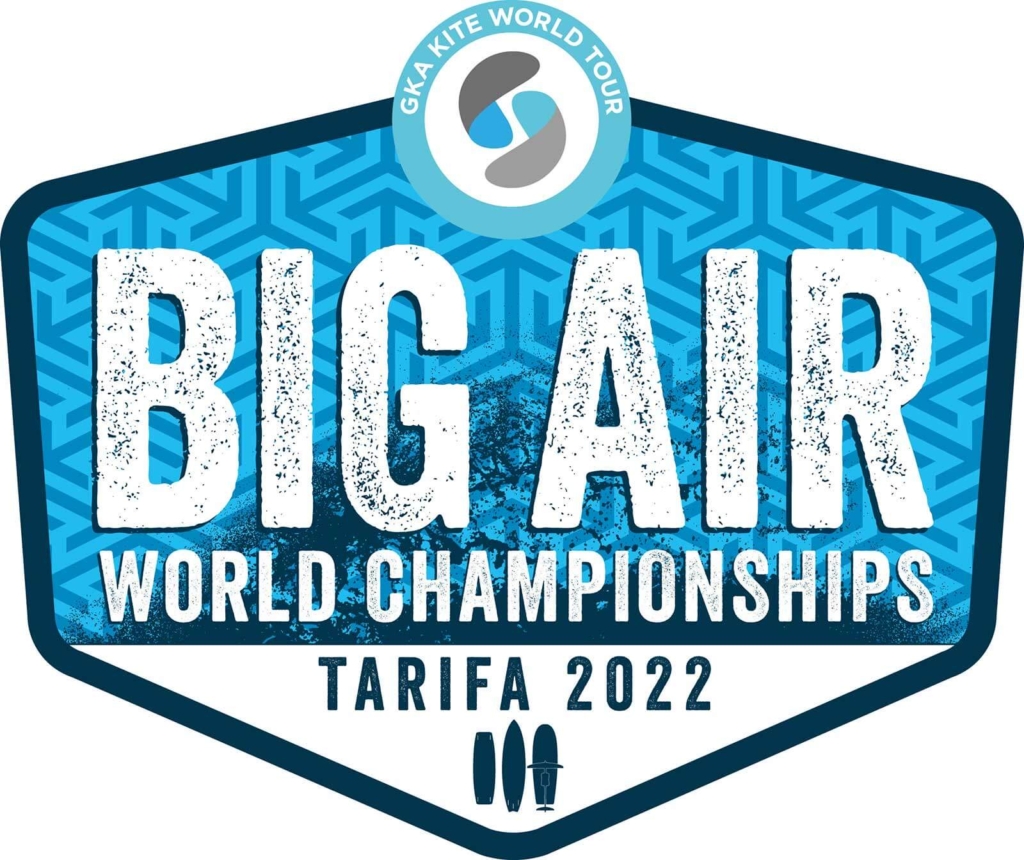 We are excited to announce the full rider list for the GKA Big Air World Championships across three disciplines of Twin-tip, Strapless and Hydrofoil.
The GKA Big Air World Championships runs at Balneario, Tarifa, Spain with an event wind window from 20th June – 06th July.


The first week of the event will ALSO see the GKA Kite Expo take place at Valdevaqueros Beach, from 21 – 26th June – find out more about that here!
All these riders are hoping to become the first official GKA Big Air World Champions!
Qualification into the event was done through four ways: either through their GKA ranking at the end of the 2021 season, via video application, through the recent Full Power Tarifa qualifier event, or as a wildcard special invite from the GKA.
Look out for three special riders who have qualified to compete in TWO disciplines: Milaili Sol, Lorenzo Casati and Jamie Overbeek)
Arthur Guillebert (FRA)
Jeremy Burlando (ESP)
Carlos Mario (BRA)
Posito Martinez (DOM)
Jesse Richman (USA)
Liam Whaley (ESP)
Giel Vlugt (NED)
Marc Jacobs (NZL)
Kevin Langeree (NED)
Nick Jacobsen (DEN)
Aaron Hadlow (GBR)
Cohan van Dijk (NED)
Andrea Principi (ITA)
Lorenzo Casati (ITA)
Luca Ceruti (RSA)
Jason van der Spuy (RSA)
Evan Klijn (NED)
Jamie Overbeek (NED)
Clement Huot (FRA)
Edgar Ulrich (FRA)
Stig Hoefnagel (NED)
Stijn Mul (NED)
Simon Bruhn (GER)
Michiel Schipper (NED)
Mikaili Sol (BRA)
Nathalie Lambrecht (SWE)
Bruna Kajiya (BRA)
Claudia Leon (ESP)
Angely Bouillot (FRA)
Hannah Whiteley (GBR)
Alice Ruggiu (ITA)
Johanna Disdier (FRA)
Zara Hoogenraad (NED)
Karlie Thoma (USA)
Justine Avril (FRA)
Michaela Pikenton (USA)
James Carew (AUS)
Airton Cozzolino (ITA/ CPV)
Pedro Matos (BRA)
Matchu Lopes (CPV)
Camille Delannoy (FRA)
Kiki Roig Torres (ESP)
Francesco Cappuzzo (ITA)
Jan Marcos Riveras (DOM)
Lorenzo Casati (ITA)
Gabriel Benetton (BRA)
Keanu Merten (GER)
Anderson Reboucas (BRA)
Capucine Delannoy (FRA)
Charlotte Carpentier (FRA)
Camille Losserand (SUI)
Mikaili Sol (BRA)
Kesiane Rodriguez (BRA)
Monica Gilardoni (ITA)
Charles Brodel (FRA)
Maxime-Luan Desjardins (FRA)
Joselito Del Rosario (DOM)
Maxime Chabloz (SUI)
Jamie Overbeek (NED)
Alex Soto (DOM)
Nicolas March Paniza (ESP)
Hunter Becker (USA)
Finn Flugel (GER)
We will not run a Women's Hydrofoil Big Air discipline due to insufficient number of entries for an official World Championship by World Sailing rules and GKA KWT Rulebook.

The post Rider List for the GKA Big Air World Championships in Tarifa! appeared first on GKA Kite World Tour.