Report By: Holly Keenan Photos by: Samuel Cardenas
Crew and riders were feeling pessimistic for the second day of the Qatar Airways GKA Big Air World Championships as the Levante wind was looking very light on the forecast.
Nevertheless, local knowledge suggested that a 15-knot Levante forecast could easily develop into a 30-knot Levante on the day. So we took our chances and kept the green light up for the competition!
To our surprise the wind started to build around 11 am and riders and crew prepared themselves for a day of competition ahead.
Skippers meeting commenced at midday where race directors and judges briefed riders on the plan for the day. As this event is a big air event, crew and riders agreed to only run the competition if we had optimal big air conditions, which is roughly around (25 to 35 knots).
The heat durations are 7 minutes with 3 minute duration in between. To avoid confusion for the judges riders should adopt a converabelt system where they jump one after another.
More news and updates to come soon so stay tuned!
If you haven't seen the highlight video from the weekends Hydrofoil competiton then make sure to check it out below!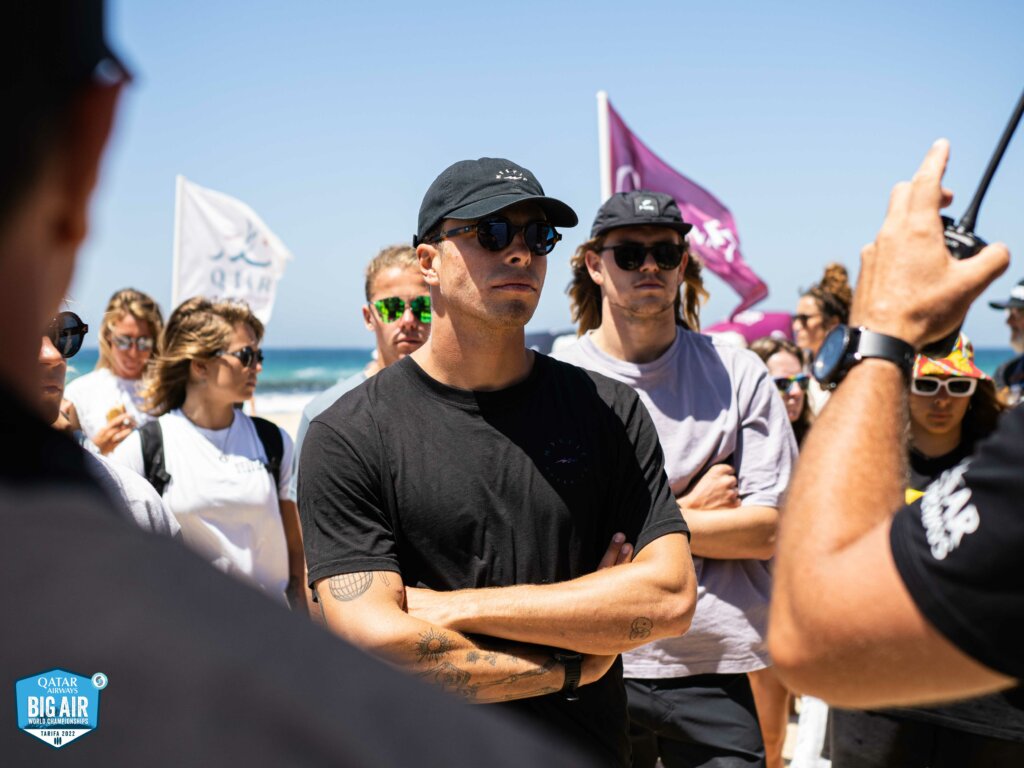 In the meantime, here's how to stay up-to-date with all the events happening.
Follow our

instagram

account for behind the scenes action and event updates

Subscribe to our

newsletter

for end-of-day reporting

Check out our

youtube channel

for daily highlight videos once the competition begins!
The post Day 2 of the Qatar Airways GKA Big Air World Championships – Waiting For Wind appeared first on GKA Kite World Tour.